So finally you have decided to bring your "Business" to "online world", its not late but you are actually on time. Tons of businesses are coming online daily and increasing the competition in the online market. So you want to start
"Selling on Facebook" but you might be stuck wondering how to get onto it?
Don't worry you are not the first on to get into this illusion, everyone has gone through here; people are still stuck but there is always a way and you are on the right place to get it done. We have decided to create a long partitioned course or guideline for business holders to understand and setup their business online. The article would be based on video, content, images and info-graphics to make you understand in a lighter and simpler way.
In this article we are going to actually know how to setup your Facebook page for business as well as learn the essentials to establish a good Facebook Selling page for the business. According to the research analytics there are around "1,940,000,000 active users" on Facebook and they can be potential customers; even if you get 100,000 people or active users over your page that's a great deal to make!
People are trying to be socialized on the social Platforms by creating social profiles and they are working on to create a good social profile so that they can be searched well on search engine, Facebook gives advantages to companies by letting them target those profiles through their interest and selection.
Facebook is growing daily and it has became the brightest platform to promote or create an online store for business holders either they are new to market or old milestones maker. So to start selling on Facebook one must start having a Facebook page with good number of engagement and people following it; in this article we are going to tell you how you are going to setup your perfect Facebook page to start selling your products.
How Facebook Can Help You create a Good Business Online?
Facebook allow business holders to create and manage pages on Facebook for free and with no restrictions exception to what people report about. Facebook has exceptionally huge audience network; That's 1,940,000,000 active users and potential customers. Now you can quite cutting the expense of having expensive billboards on the roads or having promotional pages on the doors; as from Facebook you can reach out to your target audience in no time simply sitting from home to any country; Amazing Yes, it is!
Creating your Business Page on Facebook
We are going to cut of the part of describing it in long detail content, we have added images, videos and info-graphics to make you understand quickly and effectively.
Here are the steps to be followed to create a Perfect Business Page on Facebook and start selling on Facebook.
1. Create a Facebook Page from your Profile
Go to www.facebook.com/pages/create.php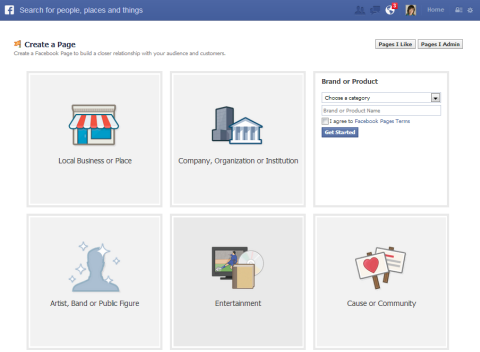 Now you have to select what category do you belong and what is your Business name and what you want to give it online, so that it can be recognized well.
Now you have to Upload the logo you have for your business as your Page profile display: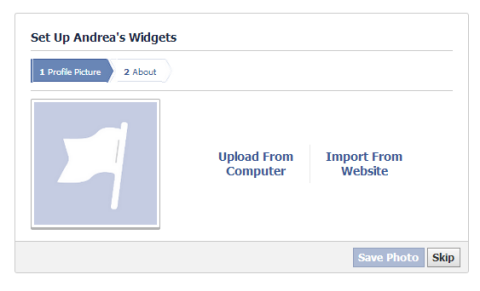 After selecting the image you'll be forwarded to another page where you have to add or express about your business and link a website if you have of your business or product.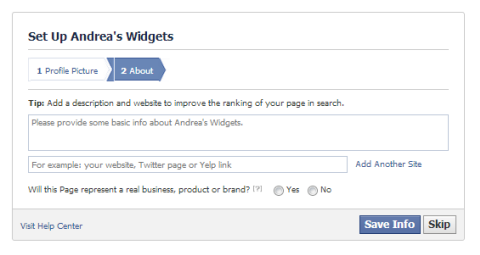 As there is an option that stats
"Will this page represent real business, product or brand?"
select which suits you to answer.
After you are done saving the info you'll be carried out to the last page where you'll see below page: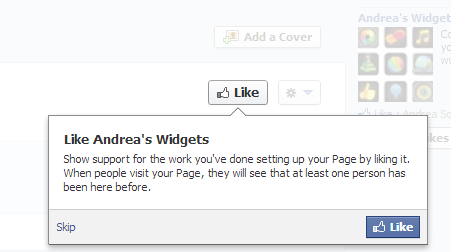 Like your page first.
Now Facebook itself will guide you to setup further things on your page, don't try to invite any of you email friends or acquaintance or friends on Facebook profile, first try to add something to your page and create a good catchy cover for you page.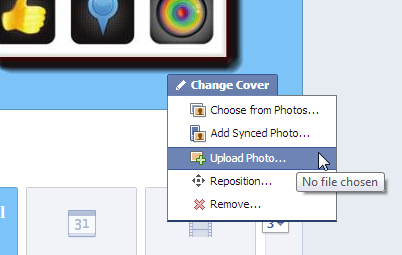 Create some good content to share on your page and try add your product content more often.
That's all for today, in this way you can easily create and share your page on Facebook and start selling your products on Facebook by sharing good graphical content so that your customer tend to stay on your page.